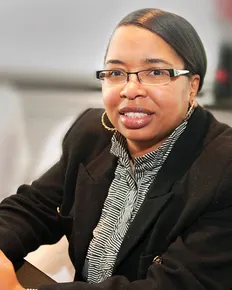 Dr. E'rika Brock is a board certified and licensed Chiropractor in the District of Columbia, Maryland & Virginia that has been practicing since 2006.
Dr. Brock earned her Bachelor's degree in Sports Medicine from Radford University in April 2000. She then attended Logan University where she earned her Bachelor's degree in Life Sciences in December 2003 and a Doctorate of Chiropractic in December 2005. She also has a completed her certification at The Spine Research Institute of San Diego by Dr. Arthur Croft in 2018 and Dry Needling certification in 2021.
With over 16 years in practice, she has treated thousands of patients with muscular skeletal injuries resulting from auto accidents, work related and sports injuries. She practices Diversified, Activator, Thompson and Soft Tissue techniques. Dr. Brock's broad background and experience in chiropractic rehabilitation, clinical applications, health programs and health education has been essential in helping individuals achieve and maintain a healthy lifestyle. Dr. Brock is a Preferred Certified Wellness Instructor, who continues to attend various seminars and pursues clinical excellence in order to provide the best quality of care and education to her patients. She also volunteers with various non-profit organizations promoting health education and wellness to communities. Dr. Brock understands the need for living a healthy lifestyle and the importance of preventative care. Her mission is to empower individuals to reach their optimal health potential through genuine care and education.